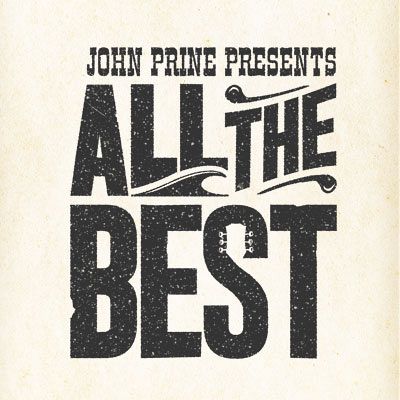 Dominican Republic Safety
Thursday, June 20, 2019
Please see below for official statements from Sixthman and AMResorts regarding the Dominican Republic:
SIXTHMAN
Thank you for trusting us with your vacation. We understand recent headlines involving US tourists in the Dominican Republic may have raised concerns for some of our guests. We wanted to take a moment to share more information on our security and safety protocols. While these stories are no doubt unfortunate, updates from local and US authorities indicate they are isolated incidents. Having just successfully completed a music destination vacation event in Punta Cana in May 2019 without incident, we look forward to returning in November and have confidence in our host resort partner, Breathless and Now, and in the security and safety protocols overall in place for All The Best. We have teams visiting the resort this month to meet with property leaders and get plans in place for your vacation.

The safety and security of our guests, artists, and staff are and have always been Sixthman's number one priority everywhere we produce events. When we enter into a relationship with a new venue, in this case a resort, we conduct a thorough review to ensure the venue shares that same priority on safety. Given recent news we will continue to work with the resort and their local authorities as needed to ensure safety protocols are fully enforced. We work with a trusted event security team (who commonly wear yellow shirts) who will be visibly posted at all shows and official events. In addition, we bring 55+ Sixthman staff and Production Crew who add an extra layer of visibility and assistance to guests attending the event.

We will continue to work with our internal team, our on-site event security team, Breathless and Now and their parent company, AMResorts to ensure all guests and artists are informed, comfortable, and safe while enjoying this special vacation.
AMResorts
It is important to us that you have up-to-date and comprehensive information about our protocols in the Dominican Republic. Please know that guest safety is one of our top priorities and an area in which we have invested considerable time and resources. To support the safety and security of our guests, industry best practices and extensive staff training are in place at AMResorts branded properties in the Dominican Republic.
As a testament to this, the properties have been recognized by several independent rating organizations as among the best in the world. This includes the Cristal Certification for International Standards in Food, Beverage and Safety, which has been awarded to AMResorts branded properties in the Dominican Republic. This is one of the industry's highest-level certifications ensuring each resort has best-of-class processes in place for quality and safety. It encompasses areas such as the supply chain for food and beverages, water quality, safety protocols, and the environment.
Below we have outlined details about AMResorts brands' specific practices that we hope will be helpful to you. We welcome thousands of visitors a year and proudly celebrate a high repeat guest ratio. We attribute our strong track record for guest satisfaction to our strict guidelines and standards, and the trained staff's commitment to superior quality and service.
HEALTH + WELLNESS
Please know that we take the health and well-being of guests seriously. Resorts have an array of policies and procedures in place to so that guests who stay with us are taken care of and supported.
We employ industry best practice protocols and extensive staff training. This includes regular training for staff, ensuring they are equipped to recognize and respond to a range of health situations and support guest safety quickly and with compassion. Security agents are trained in emergency protocols, and we have clear procedures for addressing issues.
When a health issue is reported to management, guests are offered the opportunity to see a doctor. Many of the resorts have an on-site physician [including Breathless and Now]. As needed, hotel staff can assist with transfers to local clinics or hospitals or extend a guest's stay to allow for recovery from an illness.
ENVIRONMENT + AIR QUALITY
AMR branded resorts in the Dominican Republic have received or are in the process of receiving certification from the Rainforest Alliance, an international non-governmental organization that audits properties environmental sustainability. Only biodegradable Eurochem products are used on the properties as verified by the Rainforest Alliance. Any pesticides used are environmentally friendly and free of organophosphates or methylbromide. Air quality is controlled by a single, centralized cooling system and there are no individual A/C units in guest rooms.
SAFETY + SECURITY
Guest safety is one of our highest priorities, including guidance for travelers to take basic safety precautions when traveling to any foreign country. Some specific safety protocols include:
Resorts have dedicated security departments with trained security agents who monitor the property 24/7, supervise the main gates and patrol the property and beach.
Trained security agents require an ID corresponding to a reservation for anyone entering the main gate. Anyone who arrives wishing to make a reservation is escorted by a resort staff member through that process.
Regular trainings are conducted for security guards as well as resort staff ensuring they are equipped to recognize and respond to a range of situations and support guest safety.
Security agents are trained in emergency protocols and procedures, as well as physical safety techniques.
As appropriate, guests are encouraged to report any criminal activity to local police and hotel management is active in assisting in this process.
ALCOHOL STANDARDS + PROTOCOLS
It is always our goal to provide guests with a perfect vacation experience. We take any situation that detracts from that very seriously, and consistently work to provide for the health and safety of our guests.
It is not uncommon for travelers on a relaxing vacation to occasionally overindulge in food, sun exposure and alcohol consumption, which combined in any manner may cause illness to occur. Additionally, we have found instances of guests drinking in combination with over-the-counter or prescription drugs, which can have adverse health effects.
In any instance in which guest distress is brought to our attention, staff is trained to take immediate and appropriate steps such as escorting them safely to their room, facilitating an extended stay, securing prompt medical attention by a licensed physician, and ensuring their well-being. Guest incidents are routinely reviewed by staff and management making sure proper steps were taken.
Additional safety processes include:
Resort guest room mini-bars are stocked with sealed mini bottles of liquor. As with sealed packaging of products, any concerns should be reported to management.
A single, licensed and bonded vendor is used to provide mini-bar liquor for AMResorts branded properties.
Properties have numerous warnings on site that remind guests about responsible alcohol consumption.
To support the health and well-being of guests, we regularly conduct trainings for staff so they are equipped to recognize and respond to situations involving excessive alcohol consumption or the consumption of alcohol with sun exposure or any drugs – whether prescription, over-the- counter or other.
Industry-leading operational policies and procedures to safeguard our food and beverage products from any tampering or contamination are in place at properties.
Only premium brand international and domestic top-shelf spirits from leading authorized suppliers to the Dominican Republic are purchased and served. This includes approved licensed and bonded vendors that meet the standards required by the designated regulatory authorities.
A valid Certificate of Registration with the U.S. Food and Drug Administration is required for imported liquors.
A valid registration with the authorities of the Dominican Republic is required for national liquors. This is controlled by the Ministry of Industry, Commerce and MiPymes (MICM), which is the government institution responsible for formulating and applying industrial and commercial policies.
Letters of authorization from direct liquor manufacturers to the regional or local distributors are required, validating the import and distribution of their brands.
MINI BAR ALCOHOL STANDARDS + PROTOCOLS
In addition to the overall alcohol standards employed at the AMResorts branded properties, resort guest room mini-bars are stocked with sealed bottles mini bottles of liquor. As with sealed packaging of products, any concerns should be reported to management. Additionally, a single, licensed and bonded vendor is used to provide mini bar liquor for properties.

Additional information and sources:
VISITOR SAFETY DATA POINTS
source: The Ministry of Tourism for the Dominican Republic

In 2009, 32 American visitors died of unnatural causes in the Dominican Republic as compared to 13 in 2018. In this time frame, the number of deaths has dropped by more than half. While unfortunate, statistically it is clear that there are no threats to the safety of tourists in this country and that the Dominican Republic is safer for tourists than 10 years ago.

data source: United States Department of State

In 2017, the rate of crime against tourists was 1.6 per 100,000 visitors. In 2018, that rate dropped to 1.4 per 100,000 visitors.

In fact, in the last five years the country has received almost 30 million tourists and the reported cases don't even reach 1 percent of the people who have visited the Dominican Republic.

In 2018, 6.6 million tourists visited the Dominican Republic, of which 3.2 million came from the United States and Canada.

99 percent of the tourists from the United States said they would return to our country on vacation and 94 percent evaluated the Dominican Republic's tourism services as excellent.