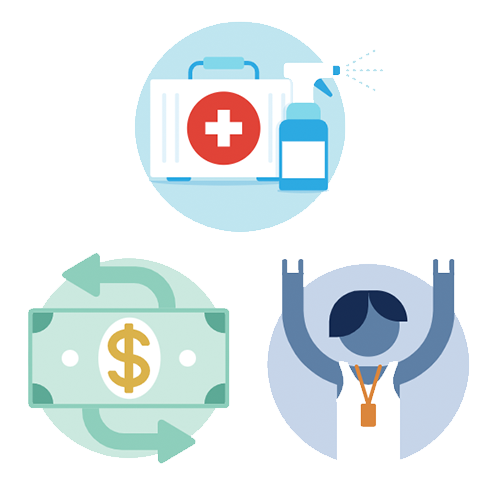 Looking After Our Communities
Thursday, May 14, 2020
We recognize we're in the midst of uncertain times right now - times that call for extra flexibility, special value, and an absolute assurance that your health and safety are being closely looked after.
Looking After Our Communities has always been the compass guiding how Sixthman builds your vacation experience, and that applies now more than ever. For a full FAQ and details of the new programs and policies please go here.
AMResorts® has launched its new CleanComplete Verification™ 360-degree quality and hygiene program for all its branded properties, including Breathless + Now Onyx Punta Cana resorts. The campaign will focus on their commitment to guest wellbeing as they redefine the all-inclusive Unlimited-Luxury® resort experience with even higher safety and hygiene standards. Read their statement from May 11, 2020 here.
We will keep our All The Best guests updated as AMResorts continues to revise their protocols leading up to our event in May of 2021. View AMResorts most up-to-date policies on their website here.